Services
To obtain an optimal level of health and fitness, we must first be pain-free.  At LA Lifestyles, we correct posture and alignment, improve range of motion, increase physical strength, gain better functional mobility, improve on nutrition, and many other benefits in achieving human potential.  Somatic living is the future of pain care and the difference between us and "them," is the education in self-reliant pain care for self-healing. 
PRIVATE TRAINING
:
Sessions are held at a preferred location: Odette's Wellness Centre or the privacy of your own home, office or the outdoors.       
CLINICAL SOMATICS
Choose 60 or 90 minutes for a practice to focus on personal goals on eliminating pain. 
FITNESS TRAINING
A 1-hour workout, with or without…   And add a sentence to the end of this paragraph to read:  Or choose 90-minute workouts to include Clinical Somatics.  
Cost:  $85 /hr.  Inquire about packaged monthly rates for greater savings.
CLINICAL SOMATICS ASSESSMENT
The assessment is included in your first Somatic exercise session. In this 90 minute session, your health, fitness, medical and pain history is discussed, as well as current conditions assessed and an introduction to some somatic exercises. This session will give you a clear understanding of what Clinical Somatic Education is and how you will want to proceed in starting an exercise practice in becoming permanently pain-free.
Cost:  $125
HEALTH & FITNESS EVALUATION
This 2 hour session is a prerequisite to any personal fitness training, and is essential to achieving results. Included is a health and medical history questionnaire, fitness testing, measurements and skinfolds, posture analysis, interpretation of results, goal setting, workout plan, and nutritional analysis.  You will have increased motivation with a clear understanding and direction to an exercise plan designed for the level you're at and the goals you desire.
Cost:  $150
GROUP SESSIONS / CLASSES
Classes and groups of 4 people are sessions scheduled weekly and charged monthly.
Cost:  $85 for 4  or  $125 for 8
POP UP KARMA CLASSES
If you would like to host a class for your company or organization, inquire for more details about scheduling a class at NO CHARGE!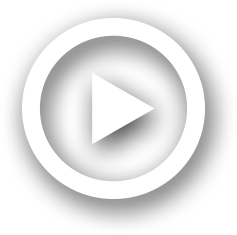 HOW CLINICAL SOMATICS CAN CHANGE YOUR LIFE
Clinical Somatics has been proven to have an huge impact in:
Reducing stress and anxiety
Improving sleep and breathing
Improving balance
Enhancing athletic performance
Releasing chronic muscle tightness
Preventing recurring injuries
Preventing joint degeneration
Improving flexibility and range of motion