My Mission
To help you become permanently pain-free with Clinical Somatics Education
To teach ways to build and maintain optimal health and fitness, unlike any other instructor/trainer/coach.
To add value, vigor, vitality, and joy to your life.
Imagine a life of optimal health – defying the aging process and being as active as you'd like for the rest of your life.  The possibilities are limitless as is having the knowledge and ability to prevent and relieve muscular and joint pain, depleting the need for therapies, medication, and surgeries that are avoidable.
It is my vision to make an impact on the world by working with people one by one, helping to foster resilience and live life as fit, healthy and happy as we need to be:
Social Community – not social media
Positive Mindset – not mental illness
 Physical Strength – not sedentary stress
 Nature and Nutrition – not medication
 Harmony and Passion – not obsession and greed
Success lies in staying engaged and being connected.  We need each other to face adversity and conquer pain.  My passion remains in knowing that the only known human cure is exercise and social connection.
*There's magic in movement.*
Who is Lee-Ann Davenport?
Lee-Ann Davenport specializes in one-on-one private training to help people eliminate chronic pain with easy movement patterns, a practice that unlocks the mysteries of chronic pain. 
Lee-Ann (LA) is a SMC* Certified Exercise Instructor Level 1 and 2, working towards her Clinical Somatic Education Certification. With over 36 years as a health and fitness professional, Lee-Ann has an extraordinary passion for helping people end chronic pain without medication or surgery.
LA Lifestyles originated as a personal training business in 1989 as Lee-Ann pioneered through an unknown career at the time, succeeding in opening an exclusive private training studio in Vancouver, BC. She has trained well over 1000 personal clients to reach various fitness goals with elite athletes to people with obesity, the young and old, and rehabilitate accident victims through ICBC and WCB programs.  
Eventually, she changed course to become a mother and wife, move to the Okanagan and evolved into teaching yoga. Lee-Ann also pursued another passion in interior design, creating LA Home Staging, Painting + Design. This change in her lifestyle and activity, painting full time, along with an overuse injury, aging (muscle loss), and having a degenerative disc, the inevitable happened. 
Lee-Ann was diagnosed with chronic low back pain, but she would not accept what doctors would say… pain pills or pain management was not an option for her. 
In 2015 she found relief! Lee-Ann participated in a 16-hour workshop called Somatics, a revolutionary exercise program founded by Thomas Hanna. The course felt like magic to her and this was the beginning to a new career, back to doing what she loves the most –  teaching transformational exercise that cures pain and improves quality of life. 
To maintain her active lifestyle, Lee-Ann commits to a daily somatic yoga practice, she is an avid downhill skier, road cyclist, and outdoor enthusiast. She has become completely pain-free after 8 years of enduring chronic low back pain, as well as healed other long–term injuries from whiplash, torn ligaments, and ruptured muscles. 
Lee-Ann uses an intelligent approach to achieving optimal health and fitness goals and teaches you how to be self-healing and independent, as well as free from the needs of continual therapy. As an author and coach, she knows how to deliver what you need to know to reach your goals and learn lasting results.  
Lee-Ann has proven that age is only a number and aging "gracefully" is not acceptable. She believes in experiential learning and has unconventional ways to teaching. She lives spontaneously, breaks the rules, and loves to defy the norm. She's also fascinated in neurophysiology, neurology, and behavioral psychology.
Find out why she has a contagious energy and inspires those who wish to lead a life healthy, fit and happy!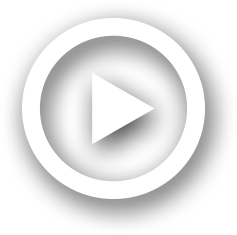 HOW CLINICAL SOMATICS CAN CHANGE YOUR LIFE
Clinical Somatics has been proven to have an huge impact in:
Reducing stress and anxiety
Improving sleep and breathing
Improving balance
Enhancing athletic performance
Releasing chronic muscle tightness
Preventing recurring injuries
Preventing joint degeneration
Improving flexibility and range of motion